Since I failed to review my August books last month I thought that I would just do a double up this month. Although I don't seem to have had much time to read lately.
This is the first book of the Jefferson Winter books, and introduces the reader to the teenage Jefferson. At 19, he is bright but cocky and also in the frame for the murder of 5 women. His knowledge of information only the killer should know certainly doesn't win him any friends. I enjoyed reading this in the interim to Watch Me being released.
Jefferson now has an established career. No longer a profiler for the FBI, but his skills in catching the culprit are very much in demand. Watch Me see Jefferson being called in to investigate the murder of a Lawyer that seems completely without motive. I enjoyed this, although not quite as much as Broken Dolls. I will certainly read more from James Carol in the future.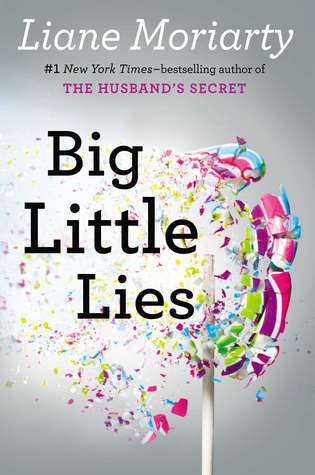 This is the second of Liane Moriarty's books I have read and this is another really good read. Big Little Lies follows 3 women who's children are all starting school together. This is not your average tale of parents behaving badly in the schoolyard. This is very witty and cleverly written. Another author to look out for.
Bite is a thriller with a difference. Erica has found a way which will revolutionise the treatment of malaria and is about to present her findings. Naturally, she goes missing. Her boyfriend desperately tries to find her and finds himself caught between corrupt police and gangsters. I have to say I struggled with this one. I found it very longwinded, and difficult to get into.
Little Girl Lost on the other hand was much more captivating. Ds Lucy Black has returned home to Derry to care for her elderly father who has dementia. Her first case is investigating the kidnapping of a local businessman's teenage daughter. DS Black is called to a possible sighting in the woods. This turns out to be a much younger girl, covered in blood, and so traumatised she is unable to speak. I enjoyed reading the unravelling of this case. Being set in Northern Ireland it uses the troubles as a back drop.
The swimmer is a former spy. Despite all the terrors of war he has seen, his greatest regret is the baby daughter he abandoned in the name of duty. Many years later, his daughter is now a political aide in Brussels and discovers a secret that endangers her. Can the swimmer save her? I have very mixed feelings about this book, parts were enjoyable, others dragged.
The Last Witness revolves around James Machie, the head of a criminal empire, who was assassinated shortly after his conviction. It would appear that he has somehow cheated death and is determined to have revenge on those responsible for sending him down. Set in Glasgow, this is a tough, gritty novel. It took me a while to get into, but by the end of it I was hooked.